How It Works
Find a doctor or dentist and book an appointment for free.
1

FIND A SPECIALIST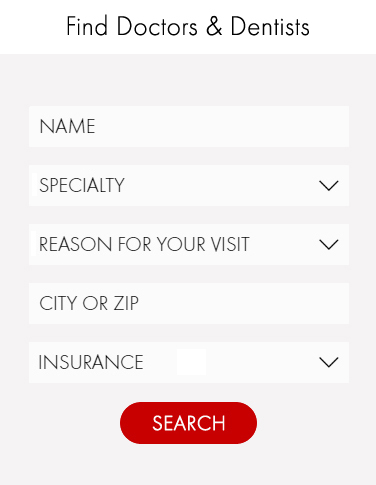 Search our expanding database of specialists.
Find one that is convenient to your location and fits your requirements.
Read the reviews on what other patients had to say.
2

SELECT A TIME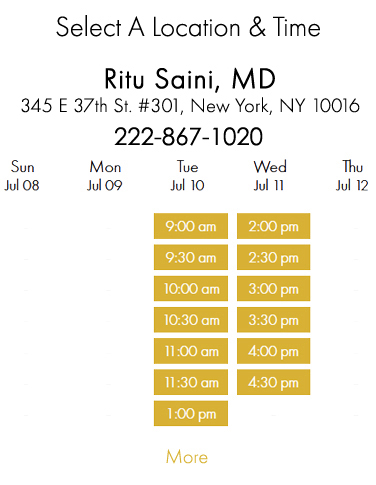 View the physician's schedule availability and click on a time slot that works with your schedule.
Don't worry you can change your schedule at any time during the booking process and after.
3

SECURE YOUR APPOINTMENT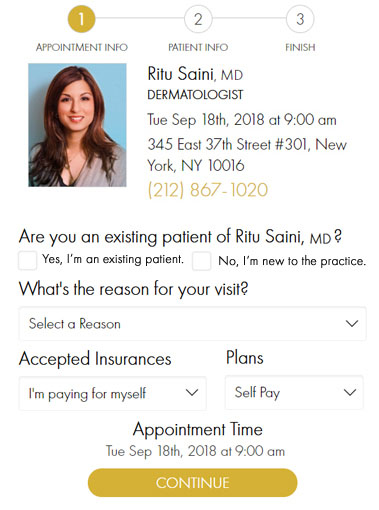 Enter the reason why you are visiting the doctor, your insurance and insurance plan and the method you would like to be contacted.
Book For Free.